Who We Are
Construction Pre-Apprenticeship Program
The Construction Apprentice Preparatory Program (CAPP) focuses on enhancing the scholastic aptitude of residents in the tri-state area that are interested in pursuing a career in the construction and building trade unions. Our instructors include retired members of the trade unions as well as retired members of the private sector. Our common goal is to make a significant difference in our youth while highlighting the benefits of becoming a member of the trades unions.
Our History
The Construction Apprentice Preparatory Program (CAPP) is an education program addressing the employment disparity existing in the construction industry. CAPP focuses on enhancing the scholastic aptitude of minorities interested in pursuing a career in the Construction and Building Trades Unions. The Program is designed to actively explore the area's specific challenges and develop a comprehensive solution to secure meaningful and lasting employment. CAPP immerses itself into the community and establishes relationships with the students, local unions and sponsoring agencies. Many cities in the region are spending billions of dollars, subsidized by local and federal fund, to compete for an increased market share of the hospitality industry by building hotels, casinos, and stadiums. Over the years many citizens have not participated in the economic growth and have remained observers. CAPP has developed a systematic solution by collaboration with stakeholders to combine resources and produce holistic results contributing to an overall improved quality of life.
The instruction takes place in a classroom setting with the students being lectured on various levels of mathematics, reading comprehension and life skills. All students are required to complete homework assignments and participate in field trips to construction sites in various stages of development. During the course of the program, tests are given to measure the student's progress and adjustment are implemented when and where necessary. Periodically, guest speakers are scheduled to provide a practical approach to at the physical psychological conditions that have historically supported today's disparity. Guest speakers have included current male and female apprentices and journey people from various trades local union representatives and retirees.
CAPP maintains a hands-on approach during and after the Program gaining the student's confidence, which allows for better classroom comprehension, as well as, fostering personal dialogues involving their life's challenges. This partnership existing between the sponsoring agency, students and CAPP is only fulfilled when every student gains entrance into the trade of their choice.
Participants Say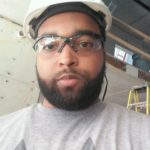 "I am so thankful that I have a career that I can call my own. CAPP prepared me for the test, helped me submit my resume, advised me on the interview and ultimately placed me in my dream job."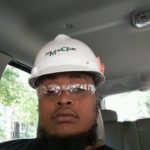 "I learned so much during my class. I felt very confident taking the test. I would recommend CAPP to anyone interested in pursuing a career in the trades."