What We Do
We created a customized training program that highlights the core skills required for participants to pass the construction and building trade unions apprenticeship test. Our mathematic core curriculum includes entry level algebra, geometry, trigonometry, fractions and decimals. Additionally, we provide coaching support, identify career goals, and enhance personal and professional development.
From Outreach To Placement
A diverse and inclusive workforce and diverse strategic partnerships are crucial for companies that want to be successful on a global scale and increase their competitive advantage. We are building a strong foundation for long-term economic growth, business development, job creation and public policy requires workforce diversity and inclusion.
Program Recruitment
CAPP utilizes its professional relationships and interacts with companies such as workforce development agencies, community groups, and religious organizations to identify individuals who meet the basic requirements for entrance into an apprenticeship program.
Student Screening
CAPP and/or the sponsoring agency will interview the candidates that have been recruited for the Program. Candidates possessing sincere interest, math skills, appropriate experiences and a valid drivers license offer the best opportunity to successfully complete the Program and gain admission into a Local Union.
Participants Say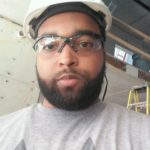 "I am so thankful that I have a career that I can call my own. CAPP prepared me for the test, helped me submit my resume, advised me on the interview and ultimately placed me in my dream job."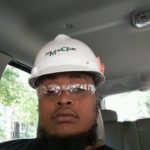 "I learned so much during my class. I felt very confident taking the test. I would recommend CAPP to anyone interested in pursuing a career in the trades."